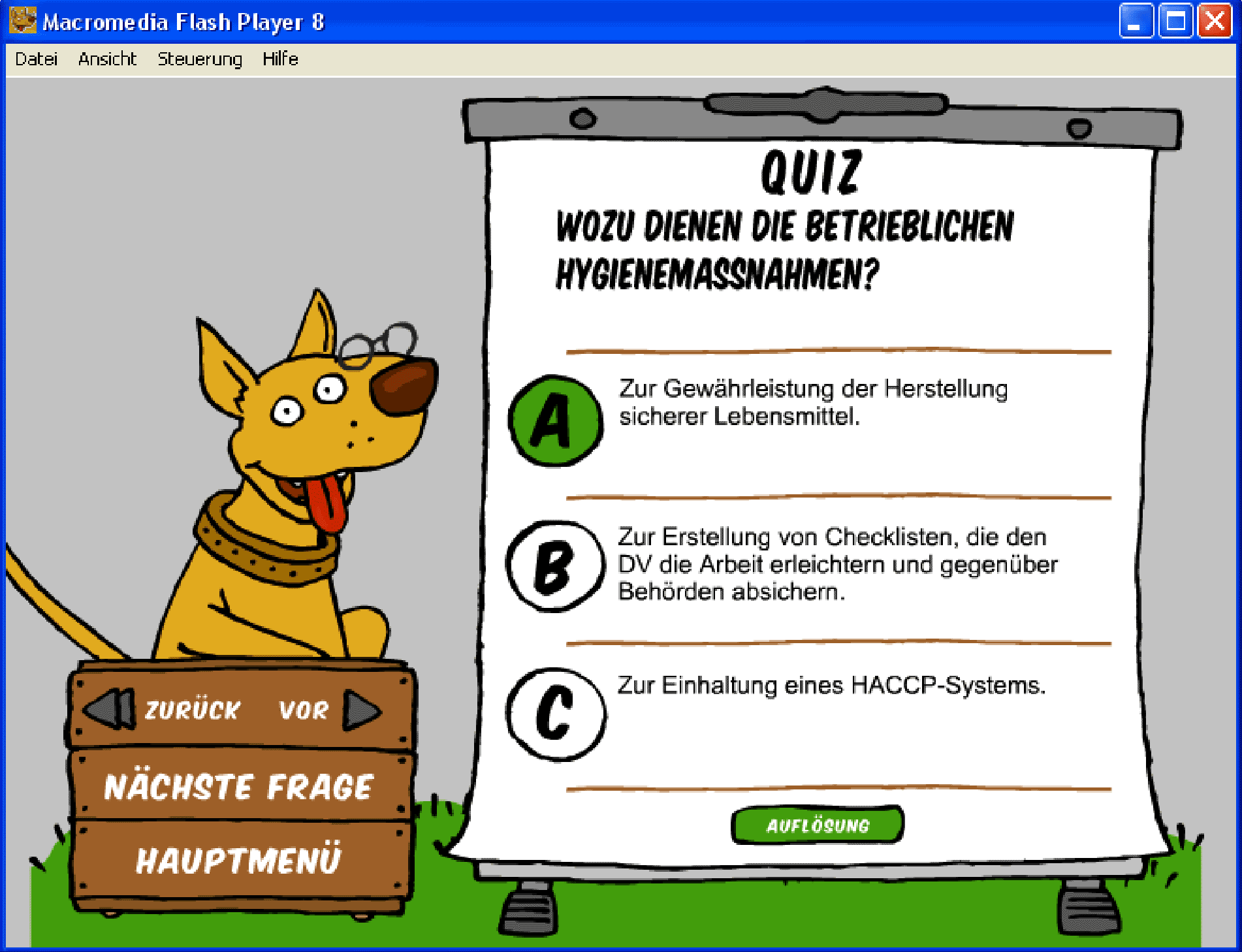 Development of an interactive training quiz

Client: Federal Chamber of Agriculture

Tasks: Development of training material that's fun! In co-operation with the illustrator Nina Dietrich, known for creating the artworks for the Austrian TV channel "ATV" we developed an interactive training quiz. The nicely illustrated dog guides through all the questions so that people learn the content easily, and have fun with it!

The animation and programming was done by Sgreens. We generated a flash-file that could run on all PCs.